CBCT – KODAK CS9500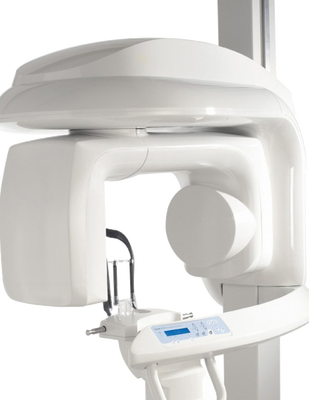 Large-field CBCT for maxillofacial and craniofacial imaging. This x-ray system is ideal for even the most complex maxillofacial and craniofacial imaging. This pre-owned dental CBCT machine is easy to use, and has a cone beam CT system that enables practices to get imaging.
Features
3D Conebeam
The Kodak 9500 is capable of producing crisp and detailed 3D images that adjust between two FOV ranges and 4 patient sizes, giving you optimal x-ray images with a reduced radiation dose.
CS Imaging Software
This digital imaging machine is designed to make the best utilization of Carestream's suite of imaging software, allowing you to easily and efficiently analyze, store, and share both panoramic and 3D images.
Wheelchair Accessible
This used Kodak CBCT x-ray system provides an open space design, making it easily and comfortably wheelchair accessible.
Large Field of View
With an option optimal for full craniofacial images, this premium pre-owned Dental CBCT has a FOV that delivers large 20×18 cm 3D view.
Medium Field of View
This Carestream dental CBCT machine has a 15 x 9 cm medium FOV, giving this machine the versatility for multiple types of dental exams from general diagnostics to oral and implant surgery.
Adjustable Field of View
The CS 9500 system has the optional capability of an adjustable FOV for capturing a medium and large 3D dimensional view for a range of craniofacial imaging applications.